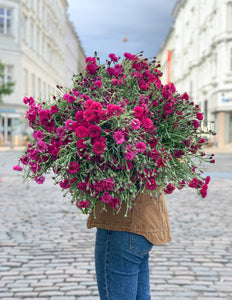 Our shop
What
Stalks and Roots is a flower shop with a unique selection of high-quality flowers, year around. We offer a broad selection of cut flowers, ready-to-buy bouquets and customised arrangements - for the private customer as well as for companies.
Why
Through thorough selecting and buying on the European market and producing our own cut flowers our vision and purpose is to provide flowers to all occasions and to everyone.
Our Flower Field
From seed to shop - 4 months a year we daily harvest summer flowers from our own field just north of Copenhagen and sell them in our shop.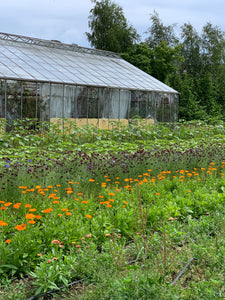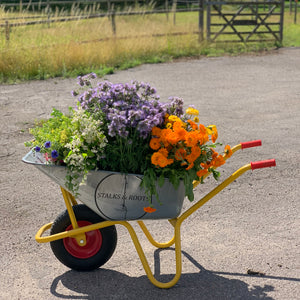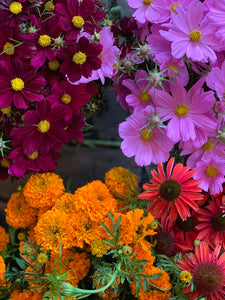 A part of