For businesses
We work with a lot of different companies helping with everything from big floral arrangements, day to day deliveries and plant- and flower subscriptions.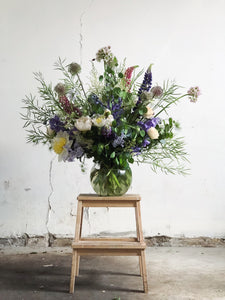 Flowers for your workplace
Subscription
Make sure that the office is always looking it's best and get flowers delivered at the office every- or second week.
Day to day delivery
Get happy employees and order flowers for birthdays, jubilees, new employees etc.
Plants
Let us help you with the green plants at the office. We can support you with both choosing, planning, buying, planting and caring.
Enquire for more information
Would you like to hear more, then contact us today. We are also happy to come and visit your company if you want help with ideas and good suggestions.